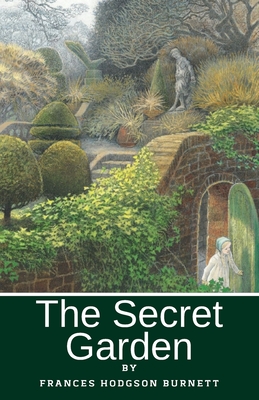 The Secret Garden
Illustrated
Paperback

* Individual store prices may vary.
Other Editions of This Title:
Paperback (6/26/2018)
Paperback (7/15/2020)
Paperback (9/1/2004)
Paperback (5/16/2020)
Paperback (4/19/2011)
Paperback (4/30/2020)
Paperback (2/22/2020)
Paperback (10/15/2015)
Paperback (6/13/2020)
Paperback (6/5/2019)
Paperback (4/21/2020)
Paperback (4/3/2020)
Paperback (11/7/2011)
Paperback (7/25/2011)
Paperback (8/6/2018)
Paperback (1/4/2020)
Paperback (6/19/2020)
Paperback (2/22/2020)
Paperback (8/15/2018)
Description
The Secret Garden is a novel by Frances Hodgson Burnett first published in book form in 1911, after serialization in The American Magazine (November 1910 - August 1911).
Set in England, it is one of Burnett's most popular novels and seen as a classic of English children's literature.
At the turn of the 20th century, Mary Lennox is a sickly and unloved 10-year-old girl, born in India to wealthy British parents who never wanted her and make an effort to ignore the girl. She is cared for primarily by native servants, who allow her to become spoiled, aggressive, and self-centered.
After a cholera epidemic kills her parents and the servants, Mary is discovered alive but alone in the empty house. She briefly lives with an English clergyman and his family in India before she is sent to Yorkshire, in England, to live with Mr. Archibald Craven, a wealthy, hunchbacked uncle whom she has never met, at his isolated house, Misselthwaite Manor.
Independently Published, 9798633073454, 278pp.
Publication Date: April 1, 2020