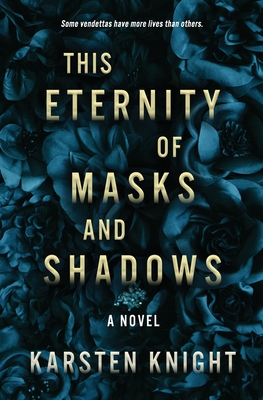 This Eternity of Masks and Shadows (Paperback)
Independently Published, 9798634693057, 354pp.
Publication Date: May 14, 2020
Other Editions of This Title:
Hardcover (6/9/2020)
* Individual store prices may vary.
Description
American Gods meets Watchmen in this mythology-inspired mystery from Karsten Knight, author of the Wildefire trilogy. In a city of gods and mortals, secrets never die. The gods walk among us. Some lurk in the shadows, masquerading as mortals; others embrace their celebrity status, launching careers from Hollywood to Capitol Hill. One of them just murdered Cairn Delacroix's mother. As Cairn sifts through the rubble, she uncovers a conspiracy two decades in the making: a cursed island, the fellowship of gods who journeyed there, and the unspeakable act that intertwined their fates. One by one, the members of that voyage are dying, and Cairn's investigations land her in the crosshairs of the rogue goddess responsible. With the help of Nanook, a polar bear god turned detective, Cairn descends into Boston's underworld of supernatural crime and political aspiration. To avenge her mother and unmask her assassin, she'll first have to reckon with a gut-wrenching secret that will rewrite the life she thought she knew.