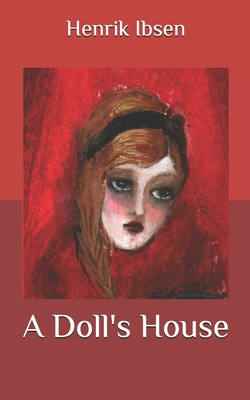 A Doll's House
Paperback

* Individual store prices may vary.
Other Editions of This Title:
Paperback (12/5/2020)
Paperback (10/23/2020)
Paperback (1/4/2020)
Paperback (1/21/2021)
Paperback (3/24/2021)
Paperback (2/25/2017)
Paperback (1/14/2009)
Paperback (5/20/2015)
Paperback (4/27/2016)
Paperback (11/14/2016)
Paperback (5/30/2019)
Paperback (1/1/2014)
Description
Ibsen's classic play about the struggle between independence and security still resonates with readers and audience members today. Often hailed as an early feminist work, the story of Nora and Torvald rises above simple gender issues to ask the bigger question: 'To what extent have we sacrificed our selves for the sake of social customs and to protect what we think is love?'' Nora's struggle and ultimate realizations about her life invite all of us to examine our own lives and find the many ways we have made ourselves dolls and playthings in the hands of forces we believe to be beyond our control. One of the best-known, most frequently performed of modern plays, displaying Ibsen's genius for realistic prose drama. A classic expression of women's rights, the play builds to a climax in which the central character, Nora, rejects a smothering marriage and life in 'a doll's house.'
Independently Published, 9798636524328, 82pp.
Publication Date: March 24, 2021