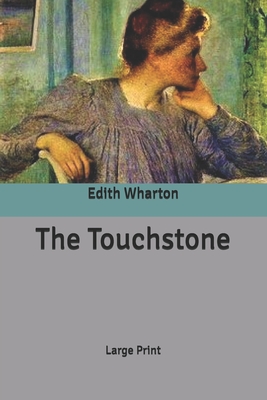 The Touchstone (Paperback)
Large Print
Independently Published, 9798638106263, 184pp.
Publication Date: April 19, 2020
Other Editions of This Title:
Paperback (5/17/2018)
Paperback (7/6/2016)
Paperback (4/25/2017)
Paperback (9/4/2019)
Paperback (9/14/2009)
Paperback (10/28/2018)
Paperback (6/13/2020)
Paperback (8/14/2008)
Paperback (3/17/2019)
Paperback, Large Print (8/14/2008)
Paperback (12/28/2016)
Paperback (11/8/2011)
Paperback (5/13/2015)
Paperback (11/24/2009)
Paperback (8/17/2019)
Paperback (4/1/2020)
* Individual store prices may vary.
Description
GLENNARD dropped the Spectator and sat looking into the fire. The club was filling up, but he still had to himself the small inner room with its darkening outlook down the rain-streaked prospect of Fifth Avenue. It was all dull and dismal enough, yet a moment earlier his boredom had been perversely tinged by a sense of resentment at the thought that, as things were going, he might in time have to surrender even the despised privilege of boring himself within those particular four walls. It was not that he cared much for the club, but that the remote contingency of having to give it up stood to him, just then, perhaps by very reason of its insignificance and remoteness, for the symbol of his increasing abnegations; of that perpetual paring-off that was gradually reducing existence to the naked business of keeping himself alive. It was the futility of his multiplied shifts and privations that made them seem unworthy of a high attitude-the sense that, however rapidly he eliminated the superfluous, his cleared horizon was likely to offer no nearer view of the one prospect toward which he strained. To give up things in order to marry the woman one loves is easier than to give them up without being brought appreciably nearer to such a conclusion.