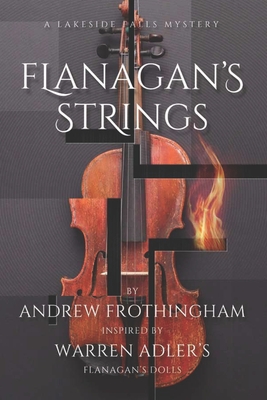 Flanagan's String's
Paperback

* Individual store prices may vary.
Description
Emily and Josh Flanagan, antiques experts in Lakeside Falls, MI, are confronted by an incredibly modern death. A beloved professor at Laklandia, the nearby, legendary bastion of liberal arts, died when an advance fire suppression system was triggered during an act of seemingly senseless vandalism of vintage musical instruments. Pressured to keep things quiet, the intrepid, bantering couple nonetheless investigate.They struggle to puzzle out the possibly unrelated crimes that occurred. They uncover a rogues gallery of people who might have had motive and opportunity. They wind up having strong suspicions, but not adequate proof. To get to the bottom of things, they ultimately have to each expose themselves to danger in order to trap the truth. The Flanagans stand a world apart from most crime solvers. They aren't paid to investigate murders; they aren't backed by legal powers; they don't have advanced forensic laboratory facilities. What they do have is resilience, courage, unquenchable curiosity and some very close friends in their cozy hometown. They also have Caesar, their pet Rottweiler, who manages to alarm and charm people in about equal measure.
Independently Published, 9798642801697, 200pp.
Publication Date: May 3, 2020