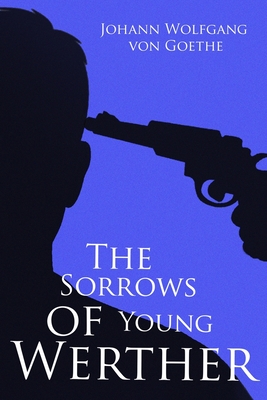 The Sorrows of Young Werther
first and second book
Paperback

* Individual store prices may vary.
Other Editions of This Title:
Paperback (7/27/2019)
Paperback (9/24/2018)
Paperback (4/10/2017)
Paperback (7/8/2020)
Paperback (12/14/2020)
Paperback (9/29/2008)
Paperback (1/7/2021)
Paperback (12/14/2012)
Hardcover (2/17/2004)
Mass Market Paperback (7/5/2005)
Description
The Sorrows of Young Werther, also translated as The Misadventures of Young Werther or The Sufferings of Young Werther, is the short epistolary novel by German author Johann W. von Goethe that tells the story of a young artist who escapes the pressures of his family you don't want art for your life. Werther then goes in search of his art to Wahlheim, a fictional town where he knows the quiet life of its inhabitants and is dazzled by the nature of the place. Published in 1774, revised in 1787, The Sorrows of Young Werther is perhaps one of the most influential works in world literature. The "Werther effect" not only created literary trends and fashions in dress, but also a peculiar wave of suicides. He was the head of classics like Napoleon and also of Frankenstein's monster. All of them -classic and romantic- wanted to appropriate him: he was an icon of sentimentality and a hero of revolutionary exaltation; it was also, as Thomas Mann said, "the horror and dread of the moralists." At the end of his life, Goethe regretted that most of the young people who made the pilgrimage to Weimar to visit him only knew about his work. Through letters, Werther tells his friend Wilheim his impressions of the place, the experiences he lives and his feelings towards what he experiences there. who, as a result of a forbidden love, discovers his unsuspected community with the crazy, the humble, the unfortunate and even the murderers.
Independently Published, 9798643061533, 106pp.
Publication Date: May 4, 2020