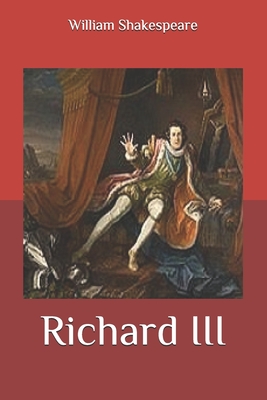 Richard III (Paperback)
Independently Published, 9798643734482, 140pp.
Publication Date: June 13, 2020
Other Editions of This Title:
Digital Audiobook (6/14/2008)
Paperback, German (6/3/2015)
Paperback (1/13/2020)
Paperback (2/27/2020)
Paperback (5/11/2019)
Paperback (2/27/2020)
Paperback (8/24/2018)
Paperback (10/17/2019)
Paperback (9/2/2018)
Paperback, German (5/20/2013)
Paperback (5/26/2016)
* Individual store prices may vary.
Description
The play begins with Richard (called "Gloucester" in the text) standing in "a street", describing the re-accession to the throne of his brother, King Edward IV of England, eldest son of the late Richard, Duke of York, implying the year is 1471.Now is the winter of our discontentMade glorious summer by this sun of York;And all the clouds that lour'd upon our houseIn the deep bosom of the ocean buried.("Sun of York" is a punning reference to the badge of the "blazing sun", which Edward IV adopted, and "son of York", i.e. the son of the Duke of York.)Richard is an ugly hunchback who is "rudely stamp'd", "deformed, unfinish'd", and cannot "strut before a wanton ambling nymph." He responds to the anguish of his condition with an outcast's credo: "I am determined to prove a villain / And hate the idle pleasures of these days." Richard plots to have his brother Clarence, who stands before him in the line of succession, conducted to the Tower of London over a prophecy he bribed a soothsayer to finagle the suspicious King with; that "G of Edward's heirs the murderer shall be", which the king interprets as referring to George of Clarence (without realising it actually refers to Gloucester).