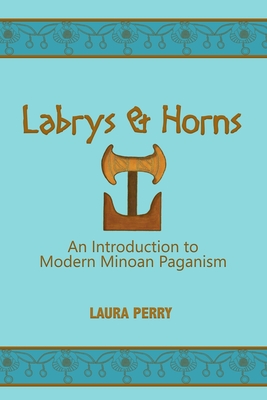 Labrys and Horns
An Introduction to Modern Minoan Paganism
Paperback

* Individual store prices may vary.
Description
In this newly revised and updated second edition of Labrys and Horns, you'll find the pantheon, rituals, symbols and practices of Modern Minoan Paganism. MMP is a revivalist tradition that connects the deities of ancient Crete with modern Pagans in a living spiritual practice. With a pantheon headed by a triplicity of mother goddesses who embody the three sacred realms of land, sky, and sea, MMP calls us to remember a time when women were valued as equals to men, when the Great Mothers took care of all their children, and when the sacred touched every person every day of their lives. Minoan spirituality is so relevant to our times, when we're doing our best to move forward and away from inequality and oppression. This book can help you build relationships with the Minoan gods and goddesses and bring their blessings into your life, and from there, into the larger world.
Independently Published, 9798648863491, 262pp.
Publication Date: June 13, 2020