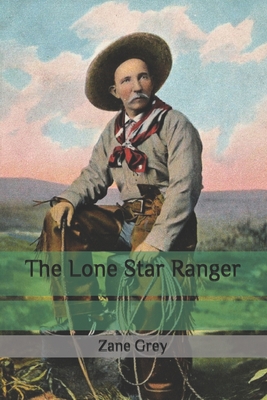 The Lone Star Ranger
Paperback

* Individual store prices may vary.
Other Editions of This Title:
Digital Audiobook (1/20/2010)
Paperback (9/1/2004)
Paperback (10/17/2017)
Paperback (9/19/2019)
Paperback (8/3/2015)
Paperback (1/13/2009)
Paperback (2/20/2020)
Paperback (2/16/2016)
Paperback (10/2/2020)
Paperback (4/4/2020)
Paperback (5/29/2008)
Paperback (2/21/2020)
Paperback (11/11/2020)
Paperback (5/13/2015)
Paperback (12/13/2020)
Description
So it was in him, then-an inherited fighting instinct, a driving intensity to kill. Hewas the last of the Duanes, that old fighting stock of Texas. But not the memory ofhis dead father, nor the pleading of his soft-voiced mother, nor the warning of thisuncle who stood before him now, had brought to Buck Duane so much realization of thedark passionate strain in his blood. It was the recurrence, a hundred-fold increased inpower, of a strange emotion that for the last three years had arisen in him."Yes, Cal Bain's in town, full of bad whisky an' huntin' for you," repeated the elderman, gravely."It's the second time," muttered Duane, as if to himself."Son, you can't avoid a meetin'. Leave town till Cal sobers up. He ain't got it in for youwhen he's not drinkin'.
Independently Published, 9798655096196, 200pp.
Publication Date: June 19, 2020