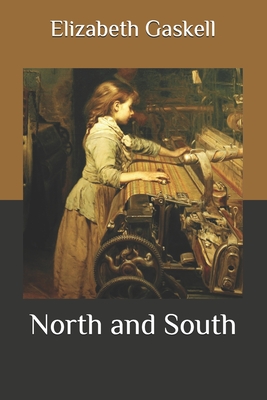 North and South
Paperback

* Individual store prices may vary.
Other Editions of This Title:
Paperback (2/5/2021)
Paperback (2/5/2018)
Paperback (7/14/2020)
Paperback (2/5/2021)
Paperback (3/15/2016)
Paperback (2/25/2020)
Paperback (2/9/2018)
Paperback (9/2/1854)
Paperback (7/25/2014)
Paperback (3/2/2020)
Paperback (11/17/2011)
Paperback (2/15/2015)
Paperback (8/20/2017)
Paperback (7/16/2020)
Paperback (6/15/2012)
Paperback (5/4/2012)
Paperback (12/28/2013)
Description
'Wooed and married and a'.''Edith ' said Margaret, gently, 'Edith 'But, as Margaret half suspected, Edith had fallen asleep. She lay curled up on the sofa in the back drawing-room in Harley Street, looking very lovely in her white muslin and blue ribbons. If Titania had ever been dressed in white muslin and blue ribbons, and had fallen asleep on a crimson damask sofa in a back drawing-room, Edith might have been taken for her. Margaret was struck afresh by her cousin's beauty. They had grown up together from childhood, and all along Edith had been remarked upon by every one, except Margaret, for her prettiness; but Margaret had never thought about it until the last few days, when the prospect of soon losing her companion seemed to give force to every sweet quality and charm which Edith possessed. They had been talking about wedding dresses, and wedding ceremonies; and Captain Lennox, and what he had told Edith about her future life at Corfu, where his regiment was stationed; and the difficulty of keeping a piano in good tune (a difficulty which Edith seemed to consider as one of the most formidable that could befall her in her married life), and what gowns she should want in the visits to Scotland, which would immediately succeed her marriage; but the whispered tone had latterly become more drowsy; and Margaret, after a pause of a few minutes, found, as she fancied, that in spite of the buzz in the next room, Edith had rolled herself up into a soft ball of muslin and ribbon, and silken curls, and gone off into a peaceful little after-dinner nap.
Independently Published, 9798655372948, 360pp.
Publication Date: June 20, 2020