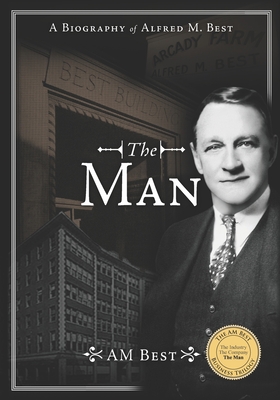 The Man - A Biography of Alfred M. Best
Paperback

* Individual store prices may vary.
Description
The AM Best Business Trilogy in a three-book series has its roots in the idea that all stories have context. When AM Best Chairman, President and CEO Arthur Snyder III started this project, his goal was to tell the complete story, with all the layers peeled back one by one. The Man - A Biography of Alfred M. Best is the story of a brilliant man whose unflinching dedication to independence of thought and transparency in business sparked an entire industry - and whose personal tribulations humbled and strengthened him. Through it all, Alfred Best remained the eternal optimist. At age 23, entrepreneur Alfred M. Best founded a company that developed the first credit ratings and eventually became a global presence in the insurance and rating industries. Along the way, Alfred juggled the demands of running his own company with the tests of family life. His mission as a businessman was to protect the insurance policyholder from scam artists and shady deals. His mission as a family man was to support and shield his clan. Neither quest was simple. Early in his career, Alfred adopted an old saying: "Don't take yourself too darned seriously." The idea was to live a balanced life, which in many ways he did. Still, he did take everything to heart: his company, his wife and children, his farm in Vermont ... along with personal and professional entanglements and tragedies. Herein lies the real story. Print Edition: ISBN 9798656676656
e-Book Edition: ISBN 978-1-7349621-2-3
Audiobook Edition: ISBN 978-1-624431-26-5.
Independently Published, 9798656676656, 298pp.
Publication Date: August 21, 2020