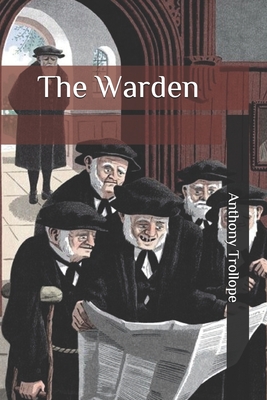 The Warden
Paperback

* Individual store prices may vary.
Other Editions of This Title:
Digital Audiobook (12/31/2005)
Digital Audiobook (3/9/2008)
Paperback (1/3/2018)
Paperback (5/12/2015)
Paperback (7/23/2019)
Paperback (12/5/2020)
Paperback (12/5/2020)
Paperback (1/24/2009)
Paperback (5/10/2015)
Paperback (1/17/2016)
Paperback (2/19/2013)
Paperback (2/4/2021)
Paperback (5/23/2007)
Paperback (2/15/2018)
Paperback (3/12/2020)
Paperback (4/27/2010)
Paperback (4/15/2018)
Description
Has the age of miracle quite gone by, or is it still possible to the Voice of Faith callingaloud upon the earth to wring from the dumb heavens an audible answer to its prayer?Does the promise uttered by the Master of mankind upon the eve of the end-"Whosothat believeth in Me, the works that I do he shall do also ... and whatsoever ye shall askin My name, that will I do"-still hold good to such as do ask and do believe?Let those who care to study the history of the Rev. Thomas Owen, and of that strangeman who carried on and completed his work, answer this question according to theirjudgment.The time was a Sunday afternoon in summer, and the place a church in the Midlandcounties. It was a beautiful church, ancient and spacious; moreover, it had recently beenrestored at great cost. Seven or eight hundred people could have found sittings in it, and doubtless they had done so when Busscombe was a large manufacturing town, before the failure of the coal supply and other causes drove away its trade. Now it wasmuch what it had been in the time of the Normans, a little agricultural village with apopulation of 300 souls. Out of this population, including the choir boys, exactly thirtyninehad elected to attend church on this particular Sunday; and of these, three werefast asleep and four were dozin.
Independently Published, 9798656685047, 146pp.
Publication Date: June 25, 2020