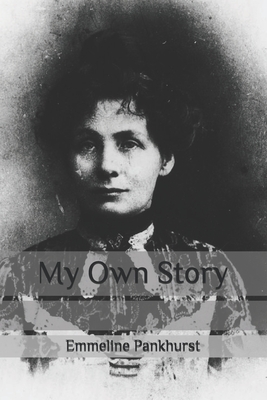 My Own Story
Paperback

* Individual store prices may vary.
Other Editions of This Title:
Paperback (5/19/2015)
Paperback (1/31/2020)
Paperback (11/3/2015)
Paperback (5/4/2015)
Paperback (7/3/2020)
Paperback (11/13/2018)
Paperback (10/13/2018)
Paperback (10/16/2018)
Hardcover (10/16/2018)
Hardcover (8/8/2015)
Hardcover (8/8/2015)
Hardcover (11/13/2018)
Paperback (11/17/2020)
Description
Those men and women are fortunate who are born at a time when a great struggle for human freedom is in progress. It is an added good fortune to have parents who take a personal part in the great movements of their time. I am glad and thankful that this was my case. One of my earliest recollections is of a great bazaar which was held in my native city of Manchester, the object of the bazaar being to raise money to relieve the poverty of the newly emancipated negro slaves in the United States. My mother took an active part in this effort, and I, as a small child, was entrusted with a lucky bag by means of which I helped to collect money. Young as I was-I could not have been older than five years-I knew perfectly well the meaning of the words slavery and emancipation. From infancy I had been accustomed to hear pro and con discussions of slavery and the American Civil War. Although the British government finally decided not to recognise the Confederacy, public opinion in England was sharply divided on the questions both of slavery and of secession. Broadly speaking, the propertied classes were pro-slavery, but there were many exceptions to the rule. Most of those who formed the circle of our family friends were opposed to slavery, and my father, Robert Goulden, was always a most ardent abolitionist.
Independently Published, 9798662829268, 212pp.
Publication Date: July 3, 2020