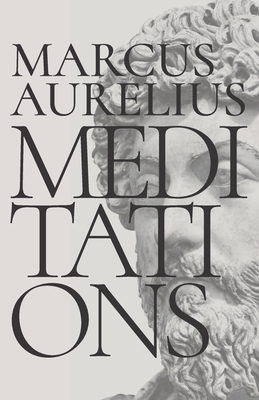 Meditations
Paperback

* Individual store prices may vary.
Other Editions of This Title:
Paperback (6/1/2011)
Paperback (1/20/2016)
Paperback (2/9/2018)
Paperback (10/23/2017)
Paperback (12/10/2008)
Paperback (2/21/2020)
Paperback (8/15/2017)
Paperback (4/11/2019)
Paperback (10/1/2017)
Paperback (2/17/2018)
Paperback (1/16/2020)
Description
Classic translation by George Long complete with biography, philosophical introduction, and notes.
"Meditations" collects the writings by Marcus Aurelius, Roman Emperor from 161 to 180 AD, recording his private notes to himself and ideas on Stoic philosophy. Marcus Aurelius wrote the 12 books of the "Meditations" as a source for his own guidance and self-improvement. A man among other men, he lets the reader relate to his wisdom. A central theme is the importance of analyzing one's judgment of self and others and the development of a cosmic perspective: finding one's place in the universe and understanding that everything came from nature, and so everything shall return to it in due time. Another theme is maintaining focus and being without distraction all the while maintaining strong ethical principles. Order permeates existence; rationality and clear-mindedness allow one to live in harmony with it. This allows one to rise above faulty perceptions of "good" and "bad" - things out of your control like fame and health are (unlike things in your control) irrelevant and neither good nor bad.
Independently Published, 9798664959772, 178pp.
Publication Date: July 9, 2020