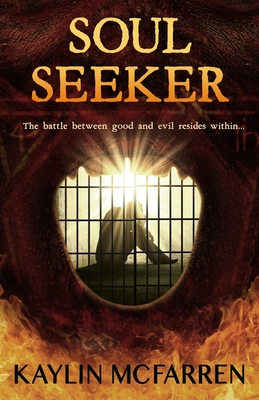 Soul Seeker
Paperback

* Individual store prices may vary.
Description
2022 B.R.A.G.Medallion Honoree - Crighton Daemonium arrives in the peaceful town of Lochton, Illinois, searching for wicked souls to add to his count. Benjamin Poe, a devoted husband, father and firefighter, finds himself in a battle of wills against this evil, manipulating demon, while protecting his only son. Ultimately, Poe is tricked into committing murder and Crighton is rewarded with the soul he was sent to retrieve. Following Poe's execution, Crighton continues his dark malevolent duties, until he's kidnapped by members of The Sovereign Sector. This group of scientists, notorious for experimenting on supernatural creatures, forces Crighton into a soulmate relationship with the very angel he was sent to capture for the King of Hell, Lucifer. With secrets revealed, darkness rules and loyalties shift. The demonic soul-seeker soon becomes the target of Lucifer's revenge, and his journey to redemption and freedom-or eternal enslavement-begins.
Independently Published, 9798665284903, 394pp.
Publication Date: September 30, 2020