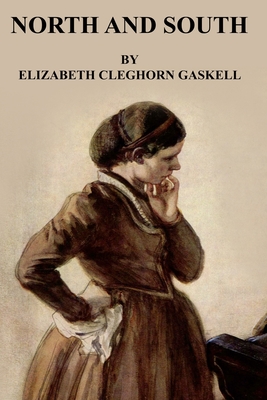 North and South
Paperback

* Individual store prices may vary.
Other Editions of This Title:
Paperback (2/5/2021)
Paperback (2/5/2018)
Paperback (2/5/2021)
Paperback (3/15/2016)
Paperback (2/25/2020)
Paperback (2/9/2018)
Paperback (9/2/1854)
Paperback (6/20/2020)
Paperback (7/25/2014)
Paperback (3/2/2020)
Paperback (11/17/2011)
Paperback (2/15/2015)
Paperback (8/20/2017)
Paperback (7/16/2020)
Paperback (6/15/2012)
Paperback (5/4/2012)
Description
Nineteen-year-old Margaret Hale lived for almost 10 years in London with her cousin Edith and her wealthy Aunt Shaw, but when Edith marries Captain Lennox, Margaret happily returns home to the southern village of Helstone. Margaret has refused an offer of marriage from the captain's brother Henry, an up-and-coming barrister. Her life is turned upside down when her father, the local pastor, leaves the Church of England and the rectory of Helstone as a matter of conscience; his intellectual honesty has made him a dissenter. At the suggestion of Mr. Bell, his old friend from Oxford, he settles with his wife and daughter in Milton-Northern (where Mr. Bell was born and owns the property). The industrial town in Darkshire (a textile-producing region) manufactures cotton and is in the middle of the Industrial Revolution; masters and workers are clashing in the first organized strikes.
Independently Published, 9798666232088, 362pp.
Publication Date: July 14, 2020