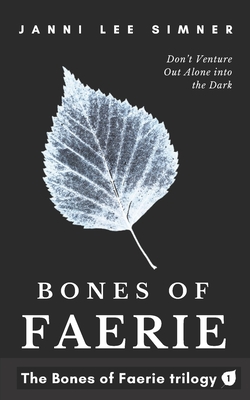 Bones of Faerie
Book 1 of the Bones of Faerie Trilogy
Paperback

* Individual store prices may vary.
Other Editions of This Title:
Paperback (1/26/2010)
Spring '09 Kids List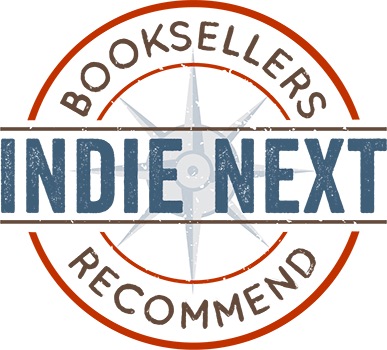 "This story of a girl who sets out to learn the truth about her past and to try to change her future will inspire readers to wish for peace. Its devastating first chapter sets you on a breathless journey that doesn't let you go until the very last page."
— Melissa Posten, Children's Book World, Haverford, PA
View the List
Description
A dark fairy-tale twist on apocalyptic fiction-as familiar as a nightmare, yet altogether unique.The war between humanity and Faerie devastated both sides. Or so fifteen-year-old Liza has been told. Nothing has been seen or heard from Faerie since, and Liza's world bears the scars of its encounter with magic. Corn resists being harvested; dandelions have thorns. Trees move with sinister intention, and the town Liza calls home is surrounded by a forest that threatens to harm all those who wander into it. Still Liza feels safe. Her father is strong and has protected their town by laying down strict rules. Among them: Any trace of magic must be destroyed, no matter where it is found.Then Liza's sister is born with faerie-pale hair, clear as glass, and Liza's father leaves the baby on a hillside to die. When her mother disappears into the forest and Liza herself discovers she has the faerie ability to see-into the past, into the future-she has no choice but to flee. Liza's quest will take her into Faerie and back again, and what she finds along the way may be the key to healing both worlds.=-=-=-=-=-=ExcerptI had a sister once.She was a beautiful baby, eyes silver as moonlight off the river at night. From the hour of her birth she was long-limbed and graceful, faerie-pale hair clear as glass from Before, so pale you could almost see through to the soft skin beneath.My father was a sensible man. He set her out on the hillside that very night, though my mother wept and even old Jayce argued against it. "If the faerie folk want her, let them take her," Father said. "If not the fault's theirs for not claiming one of their own." He left my sister, and he never looked back.I did. I crept out before dawn to see whether the faeries had really come. They hadn't, but some wild creature had. One glance was all I could take. I turned and ran for home, telling no one where I'd been.We were lucky that time, I knew. I'd heard tales of a woman who bore a child with a voice high and sweet as a bird's song-and with the sharp claws to match. No one questioned that baby's father when he set the child out to die, far from our town, far from where his wife lay dying, her insides torn and bleeding.Magic was never meant for our world, Father said, and of course I'd agreed, though the War had ended and the faerie folk returned to their own places before I was born. If only they'd never stirred from those places-but it was no use thinking that way.Besides, I'd heard often enough that our town did better than most. We knew the rules. Don't touch any stone that glows with faerie light, or that light will burn you fiercer than any fire. Don't venture out alone into the dark, or the darkness will swallow you whole. And cast out the magic born among you, before it can turn on its parents.Towns had died for not understanding that much. My father was a sensible man.But the memory of my sister's bones, cracked and bloody in the moonlight, haunts me still.=-=-=-=-=-=Reviews"Pure, stunning, it is impossible to put down or forget." -Jane Yolen"Think of it as a cross between a Neil Gaiman fairy tale and apocalytpic fiction." -The Poisoned Pen "The mood is strikingly dark, and questions regarding mankind's tendency toward suspicion and xenophobia will loom large in readers' minds." -Booklist"Simner makes the most of her darkly clever conceit." -San Francisco Chronicle"With its dark, sharply imagined world, this will appeal to readers of Holly Black and Cassandra Clare." -Kirkus"Part post-apocalyptic adventure tale and part folklore, Bones of Faerie is definitely built on familiar ground, until the ground sprouts vines that try to eat you." -Tor.com"A completely original world that you will not be able to leave until you turn the last page." -Justine Magazine"This is a lovely, quiet, sombre book about fear, war, and the possibility of healing." -Fantasy & Science Fiction.
Independently Published, 9798667157120, 290pp.
Publication Date: August 6, 2020