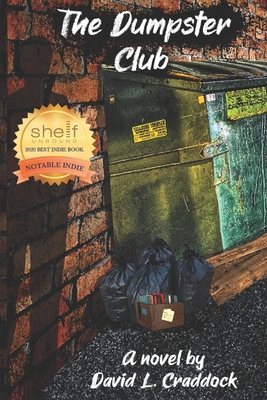 The Dumpster Club
Paperback

* Individual store prices may vary.
Description
Every morning, fifteen-year-old Joshua Reece goes for a run. The farther he runs, the easier it is to forget. That his mother walked out on him. That he and his father share nothing in common. That he blames his little sister for their mother's abandonment. That his so-called friends at his new school set him up for a crime he did not commit.Before Josh can run away for good, the book appears. He recognizes it instantly: It was a gift from his mother, but he threw it away. After all, she threw him away first. Now it's back, placed by the Dumpster behind his dad's apartment, with a note made out to him, signed Reader.Whoever Reader is, he (or she) knows things. Secret things, like that Josh is dangerously close to failing school, and that he wants to be more than friends with the goth girl who lives in his dad's apartment complex. Reader also knows that buried deep beneath Josh's reckless behavior and endless anger, he's terrified of losing anyone else.When more books and notes materialize, Josh musters his courage and writes back, determined to discover Reader's identity-and his own.
Independently Published, 9798669967482, 396pp.
Publication Date: August 15, 2020