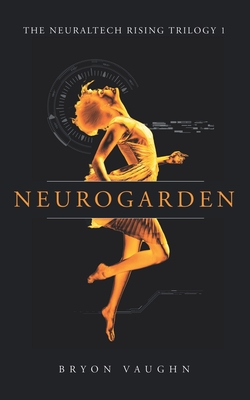 Neurogarden
Paperback

* Individual store prices may vary.
Description
Where can you run when there is no place to hide?
Brenna Patrick is a brilliant technologist specializing in neural-cognitive functions and AI. She has cracked the code to solve one of the most troublesome problems in the field, and turned that into the multi-billion dollar NeuralTech Corporation.
Working quietly with the U.S. Department of Defense, NeuralTech is poised to leapfrog the competition with a revolutionary system for tracking people, starting with the world's most wanted criminals.
When a pair of Columbia graduate students, Jenny and Leo, stumble on the dark secret of NeuralTech's success, it kicks off a tense game of cat and mouse. As they fight to defeat the powerful forces arrayed against them, nothing less than the fate of humanity hangs in the balance...
NEUROGARDEN is a roller-coaster ride of a thriller, one that will have readers pondering the nature of memory, and of reality, long after they've read the last page.
Independently Published, 9798672063768, 250pp.
Publication Date: August 4, 2020