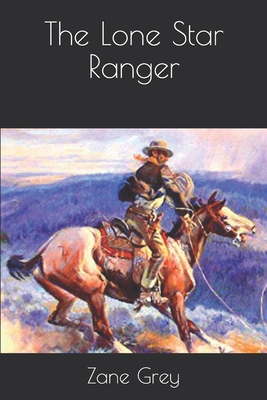 The Lone Star Ranger
Paperback

* Individual store prices may vary.
Other Editions of This Title:
Digital Audiobook (1/20/2010)
Paperback (9/1/2004)
Paperback (6/19/2020)
Paperback (10/17/2017)
Paperback (9/19/2019)
Paperback (8/3/2015)
Paperback (1/13/2009)
Paperback (2/20/2020)
Paperback (2/16/2016)
Paperback (4/4/2020)
Paperback (5/29/2008)
Paperback (2/21/2020)
Paperback (11/11/2020)
Paperback (5/13/2015)
Paperback (12/13/2020)
Description
Book Excerpt: ...k of his uncle recalled the fact that he must now become a fugitive. An unreasonable anger took hold of him."The d--d fool " he exclaimed, hotly. "Meeting Bain wasn't much, Uncle Jim. He dusted my boots, that's all. And for that I've got to go on the dodge.""Son, you killed him--then?" asked the uncle, huskily."Yes. I stood over him--watched him die. I did as I would have been done by.""I knew it. Long ago I saw it comin'. But now we can't stop to cry over spilt blood. You've got to leave town an' this part of the country.""Mother " exclaimed Duane."She's away from home. You can't wait. I'll break it to her--what she always feared."Suddenly Duane sat down and covered his face with his hands."My God Uncle, what have I done?" His broad shoulders shook."Listen, son, an' remember what I say," replied the elder man, earnestly. "Don't ever forget. You're not to blame. I'm glad to see you take it this way, because maybe you'll never grow hard aClose...
Independently Published, 9798675619900, 266pp.
Publication Date: October 2, 2020