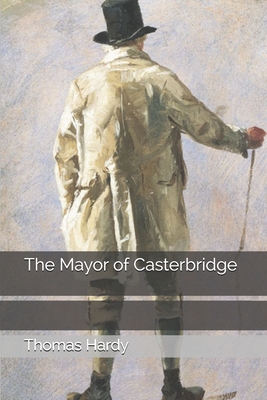 The Mayor of Casterbridge
Paperback

* Individual store prices may vary.
Other Editions of This Title:
Paperback (9/1/2004)
Paperback (8/7/2019)
Paperback (10/28/2018)
Paperback (10/25/2020)
Paperback (10/30/2018)
Paperback (12/16/2020)
Paperback (10/27/2016)
Paperback (12/5/2020)
Paperback (9/26/2019)
Paperback (2/1/2000)
Paperback (4/27/2009)
Description
Book Excerpt: ...estion, and nobody answered to 't. Will any Jack Rag or Tom Straw among ye buy my goods?"The woman's manner changed, and her face assumed the grim shape and colour of which mention has been made."Mike, Mike," she said; "this is getting serious. O --too serious ""Will anybody buy her?" said the man."I wish somebody would," said she firmly. "Her present owner is not at all to her liking ""Nor you to mine," said he. "So we are agreed about that. Gentlemen, you hear? It's an agreement to part. She shall take the girl if she wants to, and go her ways. I'll take my tools, and go my ways. 'Tis simple as Scripture history. Now then, stand up, Susan, and show yourself.""Don't, my chiel," whispered a buxom staylace dealer in voluminous petticoats, who sat near the woman; "yer good man don't know what he's saying."The woman, however, did stand up. "Now, who's auctioneer?" cried the hay-trusser."I be," promptly answered a short man, with a nose resembling aClose...
Independently Published, 9798676146832, 290pp.
Publication Date: October 2, 2020