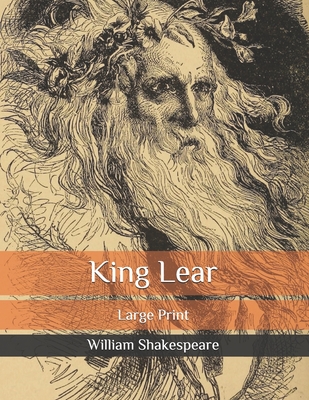 King Lear
Large Print
Paperback

* Individual store prices may vary.
Other Editions of This Title:
Paperback (7/11/2016)
Paperback (2/18/2020)
Paperback (11/2/2017)
Paperback (6/8/2020)
Paperback (10/30/2017)
Paperback (1/24/2021)
Paperback (11/5/2017)
Paperback (9/28/2017)
Paperback, Large Print (8/13/2018)
Paperback (3/26/2020)
Paperback (4/24/2020)
Paperback (11/1/2017)
Paperback (10/16/2018)
Paperback, Large Print (10/11/2018)
Paperback (12/25/2017)
Paperback (10/1/2017)
Paperback (9/6/2019)
Description
King Lear, one of Shakespeare's darkest and most savage plays, tells the story of the foolish and Job-like Lear, who divides his kingdom, as he does his affections, according to vanity and whim. Lear's failure as a father engulfs himself and his world in turmoil and tragedy.Shakespeare's King Lear challenges us with the magnitude, intensity, and sheer duration of the pain that it represents. Its figures harden their hearts, engage in violence, or try to alleviate the suffering of others. Lear himself rages until his sanity cracks. What, then, keeps bringing us back to King Lear? For all the force of its language, King Lear is almost equally powerful when translated, suggesting that it is the story, in large part, that draws us to the play.The play tells us about families struggling between greed and cruelty, on the one hand, and support and consolation, on the other.
Independently Published, 9798679087538, 170pp.
Publication Date: September 11, 2020