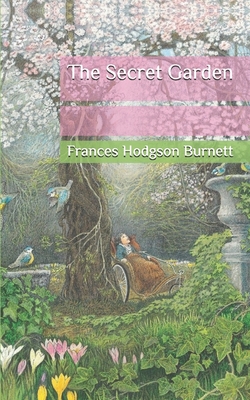 The Secret Garden
Paperback

* Individual store prices may vary.
Other Editions of This Title:
Paperback (2/18/2021)
Paperback (12/2/2018)
Paperback (7/15/2020)
Paperback (5/16/2020)
Paperback (12/4/2020)
Paperback (4/30/2020)
Paperback (1/19/2021)
Paperback (10/15/2015)
Paperback (11/1/2020)
Paperback (1/27/2021)
Paperback (6/13/2020)
Paperback (1/27/2021)
Paperback (9/20/2020)
Paperback (11/14/2020)
Paperback (4/3/2020)
Paperback (8/6/2018)
Paperback (1/4/2020)
Paperback (2/22/2020)
Paperback (11/4/2020)
Description
A house with a hundred rooms is a house full of secrets. That's what orphaned Mary Lennox finds out when she comes to live in her uncle's mansion on the Yorkshire moors. At night, she hears the sound of crying down a long corridor. Outside, she meets Dickon, a magical boy who can charm and talk to animals. Then, one day, Mary discovers the most mysterious wonder of all-a secret garden, walled and locked, which has been forgotten for years and years. Is everything in the garden dead, or can Mary bring this special place back to life?When Mary Lennox was sent to Misselthwaite Manor to live with her uncle everybody said she was the most disagreeable-looking child ever seen. It was true, too. She had a little thin face and a little thin body, thin light hair and a sour expression. Her hair was yellow, and her face was yellow because she had been born in India and had always been ill in one way or another. Her father had held a position under the English Government and had always been busy and ill himself, and her mother had been a great beauty who cared only to go to parties and amuse herself with gay people.
Independently Published, 9798682472796, 200pp.
Publication Date: September 8, 2020
or
Not Currently Available for Direct Purchase