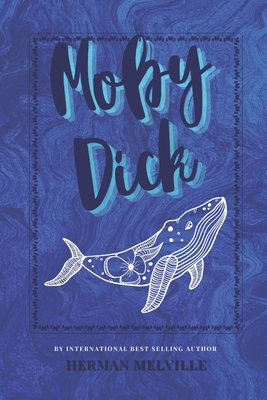 Moby Dick
The Classic, Bestselling Herman Melville Novel
Paperback

* Individual store prices may vary.
Other Editions of This Title:
Digital Audiobook (6/15/2005)
Digital Audiobook (3/28/2010)
Digital Audiobook (5/30/2020)
Paperback (5/11/2015)
Paperback (11/2/2015)
Paperback (2/18/2021)
Paperback (3/22/2011)
Paperback, German (4/7/2020)
Paperback (2/10/2020)
Paperback (2/14/2017)
Paperback (5/9/2018)
Paperback (1/6/2016)
Paperback (5/14/2014)
Description
Moby Dick: The Classic, Bestselling Herman Melville Novel"Whenever I find myself growing grim about the mouth; whenever it is a damp, drizzly November in my soul; whenever I find myself involuntarily pausing before coffin warehouses, and bringing up the rear of every funeral I meet; and especially whenever my hypos get such an upper hand of me, that it requires a strong moral principle to prevent me from deliberately stepping into the street, and methodically knocking people's hats off - then, I account it high time to get to sea as soon as I can."
Herman Melville's classic novel, Moby Dick.
Independently Published, 9798689109152, 250pp.
Publication Date: September 22, 2020