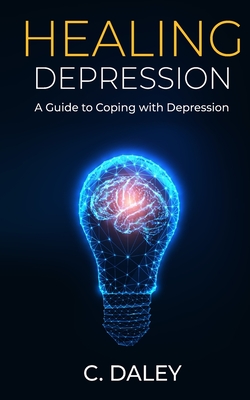 Healing Depression
Paperback

* Individual store prices may vary.
Description
Why do you feel sad all of the time? Or
experience a low mood for a pro-
longed period? Do you constantly feel irritable,
miserable or dejected? Do you have a low opin-
ion of yourself or feel that things are spiraling
out of control? Perhaps you feel that your con-
fidence is low.
If you answer YES to any of the questions
above, you may be experiencing some symp-
toms of depression. Depression contributes
significantly to the global weight of diseases
that affects people all across the globe. It is ap-
proximated that depression affects more than
350 million people globally and about 16 mil-
lion Americans annually.
Gaining a deeper understanding of the symp-
toms and causes of depression will help you to
consider treatment options that will work effec-
tively for you.
Regardless of how gloomy the situation may
look right now, there is hope for you. This book
is written purposely to help you to understand
the symptoms, causes and signs of depression. Healing Depression is a guide for dealing with a negative mindset and depression. Strategies designed to help readers shift their mindset and enjoy the benefits of mental and emotional wellbeing, this handbook arms readers with the knowledge they need to take charge of their happiness and build a happier, healthier future. With an in-depth and honest look at depression and the science behind it, along with an exploration of the common myths and misconceptions, readers will also discover how to improve their lives with goal-setting, time management. Healing Depression is for anyone searching for a way to improve their mental health.
Independently Published, 9798697834701, 104pp.
Publication Date: October 24, 2020