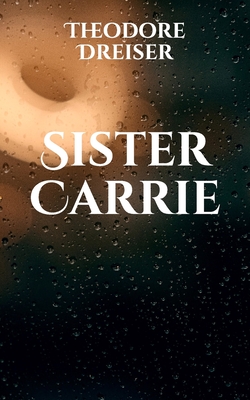 Sister Carrie
Paperback

* Individual store prices may vary.
Other Editions of This Title:
Digital Audiobook (6/21/2005)
Paperback (5/21/2021)
Paperback (2/27/2020)
Paperback (2/14/2020)
Paperback (9/26/2020)
Paperback (8/11/2017)
Paperback (12/8/2020)
Paperback (4/23/2012)
Paperback (5/3/2017)
Paperback (4/16/2018)
Paperback (6/15/2017)
Paperback (3/9/2020)
Paperback (1/28/2021)
Paperback (5/22/2017)
Paperback (12/26/2013)
Paperback (3/30/2014)
Description
In late 1889, dissatisfied with life in Columbia City, Wisconsin, 18 year old Caroline Meeber, "Sister Carrie" to her family, takes the train to Chicago, to live with her older sister Minnie and Minnie's husband. On the train, Carrie meets Charles Drouet, a traveling salesman who is attracted to her because of her simple beauty and unspoiled manner. They exchange contact information, but upon discovering the "steady round of toil" and somber atmosphere at her sister's flat, she writes to Drouet and discourages him from calling on her there.Carrie soon finds a job running a machine in a shoe factory and gives most of her meager salary to the Hansons for room and board. One day, after an illness costs her her job, she encounters Drouet. He persuades her to leave her dull, constricted life and move in with him. To press his case, he slips Carrie two ten dollar bills, opening a vista of material possibilities to her. The next day, he rebuffs her feeble attempt to return the money and retain her virtue, taking her shopping at a Chicago department store and buying her a jacket and some shoes. That night, she moves in with him.
Independently Published, 9798702245355, 304pp.
Publication Date: February 2, 2021