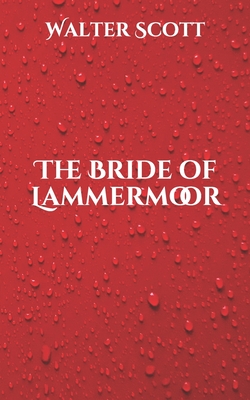 The Bride of Lammermoor
Paperback

* Individual store prices may vary.
Other Editions of This Title:
Paperback (10/21/2018)
Paperback (10/1/2008)
Paperback (3/30/2014)
Paperback (5/4/2020)
Paperback (3/15/2007)
Paperback (10/9/2019)
Paperback (7/19/2016)
Paperback (2/18/2021)
Paperback (11/6/2011)
Paperback (12/14/2018)
Paperback (3/31/2015)
Paperback (2/22/2021)
Paperback (12/9/2008)
Paperback (1/24/2021)
Paperback (10/4/2008)
Paperback (7/17/2016)
Paperback (1/22/2013)
Hardcover (5/26/2017)
Description
Mr. Symson also poured forth his elegiac strains upon the fate of the widowed bridegroom, on which subject, after a long and querulous effusion, the poet arrives at the sound conclusion, that if Baldoon had walked on foot, which it seems was his general custom, he would have escaped perishing by a fall from horseback. As the work in which it occurs is so scarce as almost to be unique, and as it gives us the most full account of one of the actors in this tragic tale which we have rehearsed, we will, at the risk of being tedious, insert some short specimens of Mr. Symson's composition. It is entitled:
Independently Published, 9798703201060, 306pp.
Publication Date: February 5, 2021