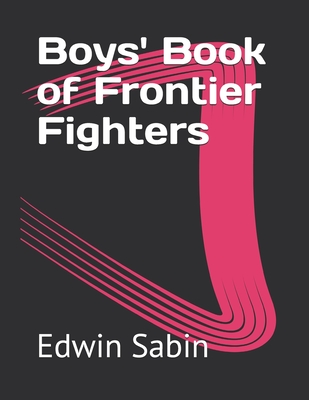 Boys' Book of Frontier Fighters
Paperback

* Individual store prices may vary.
Other Editions of This Title:
Paperback (8/12/2015)
Paperback (7/27/2021)
Paperback (2/8/2013)
Paperback (3/31/2021)
Description
Book Excerpt:'s numbered thirty.These Wampanoags had been with Annawan only yesterday, but one and all declared that they did not know where Annawan might be to-day, for he never stayed long in one place. Then a Wampanoag young man asked leave to go out and get his old father, four miles distant in a swamp. Captain Church decided to go with him and explore. So taking a soldier, Caleb Cook, whom he especially liked, and five scouts, he went--for he was a man who did things. He never missed a chance.This time he rode horseback, being tired. At the swamp the Indian who was looking for his father scurried ahead, to howl the wolf signal. While waiting for him, the captain saw an old Indian man coming down through the swamp, with a gun on his shoulder, and with a young squaw close behind, carrying a basket. They were quickly ambushed and seized. The captain questioned them separately, after telling them that if they lied to him they should be killed. He questioned the young squaw first."What company haveRead More.
Independently Published, 9798710954713, 258pp.
Publication Date: March 23, 2021