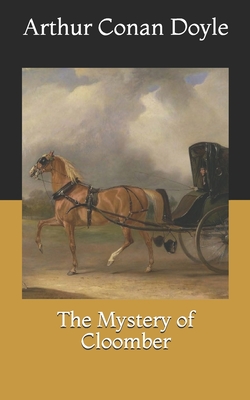 The Mystery of Cloomber
Paperback

* Individual store prices may vary.
Other Editions of This Title:
Paperback (8/13/2016)
Paperback (12/7/2020)
Paperback (5/2/2018)
Paperback (5/14/2015)
Paperback (3/6/2010)
Paperback (7/27/2020)
Paperback (4/16/2021)
Paperback (1/16/2021)
Paperback (2/1/2021)
Paperback (12/30/2019)
Paperback (10/3/2018)
Paperback (10/3/2018)
Paperback (3/1/2011)
Paperback (8/16/2020)
Paperback (7/24/2014)
Paperback (10/11/2007)
Paperback (4/21/2015)
Paperback (2/9/2021)
Paperback (2/9/2021)
Description
When his clients were seeking him at his chambers in George Street, he was buried in the recesses of the Advocates' Library, or poring over some mouldy manuscript at the Philosophical Institution, with his brain more exercised over the code which Menu propounded six hundred years before the birth of Christ than over the knotty problems of Scottish law in the nineteenth century. Hence it can hardly be wondered at that as his learning accumulated his practice dissolved, until at the very moment when he had attained the zenith of his celebrity he had also reached the nadir of his fortunes.There being no chair of Sanscrit in any of his native universities, and no demand anywhere for the only mental wares which he had to dispose of, we should have been forced to retire into genteel poverty, consoling ourselves with the aphorisms and precepts of Firdousi, Omar Khayyam, and others of his Eastern favourites, had it not been for the kindness and liberality of his half-brother William Farintosh, the Laird of Branksome, in Wigtownshire.This William Farintosh was the proprietor of a landed estate, the acreage which bore, unfortunately, a most disproportional relation to its value, for it formed the bleakest and most barren tract of land in the whole of a bleak and barren shire. As a bachelor, however, his expenses had been small, and he had contrived from the rents of his scattered cottages, and the sale of the Galloway nags, which he bred upon the moors, not only to live as a laird should, but to put by a considerable sum in the bank.
Independently Published, 9798718749823, 110pp.
Publication Date: March 9, 2021