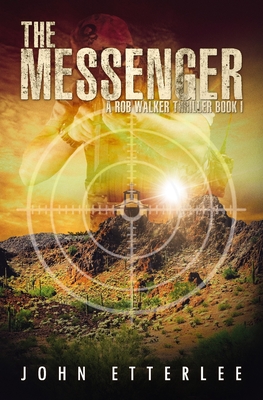 The Messenger
A Rob Walker thriller
Paperback

* Individual store prices may vary.
Description
"An absolutely gripping thriller " -Bookbub
"A mirthless story about a service man on a personal mission " -Indies Today
Rob Walker has served in countless operations in combat zones across the globe. Now, his mission is personal.
After returning home from a combat mission in Afghanistan, U.S. Army Special Forces sniper Rob Walker is in a race for time to rescue his kidnapped sister from the clutches of a Mexican drug cartel.
Having seen too much during a botched drug deal, she is snatched up off the New York City streets and handed over to members of a Mexican cartel who are after their payday. Suspecting her of being sold into sex slavery to satisfy the unpaid debt, Rob must act before it's too late. But, taken deep into the Mexican criminal underworld, Marianne completely drops off the radar.
Heading south on a quest to find her, Rob teams up with his best friend and spotter. He decides to do the only thing he can do: commit violence and punish everyone involved in his sister's disappearance.
Rob's mission: save Marianne and send a clear message of brutality to her captors.
But once a cartel hitman picks up their trail, it becomes a dangerous game of cat and mouse.
Will they get to Marianne in time? Or will she vanish forever into the global sex trade?
Fans of Tom Clancy, Lee Child, Robert Ludlum, Jack Carr, Tim Tigner, or Mark Greaney, will love this pulse-pounding international thriller
Independently Published, 9798723055780, 358pp.
Publication Date: May 31, 2021