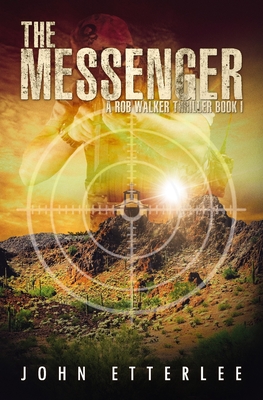 The Messenger
A Rob Walker thriller
Paperback

* Individual store prices may vary.
Description
Rob Walker has served in countless operations in combat zones across the globe. Now, his mission is personal.
After returning home from a combat mission in Afghanistan, Special Forces sniper Rob walker finds a new kind of war when his sister is kidnapped.
Having seen too much during a botched drug deal, she is snatched up off the New York City streets and handed over to members of a Mexican cartel.
In a race for time, Rob knew what waited for her.
But could he save her from sex traffickers?
The streets taught him things the Army couldn't. And, he would need it.
The cartel had enough muscle. But could they handle a seasoned sniper with vengeance on his mind?
You'll love this gripping tale from a US Army combat Veteran who knows how to craft a thrilling story.
Get it now
Independently Published, 9798723055780, 358pp.
Publication Date: May 31, 2021