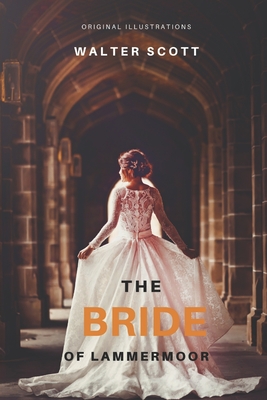 The Bride of Lammermoor
With Original Illustrations
Paperback

* Individual store prices may vary.
Other Editions of This Title:
Paperback (10/21/2018)
Paperback (2/5/2021)
Paperback (10/1/2008)
Paperback (3/30/2014)
Paperback (5/4/2020)
Paperback (3/15/2007)
Paperback (10/9/2019)
Paperback (7/19/2016)
Paperback (2/18/2021)
Paperback (11/6/2011)
Paperback (12/14/2018)
Paperback (3/31/2015)
Paperback (2/22/2021)
Paperback (12/9/2008)
Paperback (1/24/2021)
Paperback (10/4/2008)
Paperback (7/17/2016)
Paperback (1/22/2013)
Hardcover (5/26/2017)
Description
The Bride of Lammermoor (1819), by Scottish writer Walter Scott, is a historical novel following the love affair of two young people from opposing families. The story was initially published anonymously.

In the introduction, Scott reveals that he became aware of this fireside story through his mother, Anne Rutherford. A lawyer friend then provided him with dozens of original sources. Previously, he writes, he wouldn't have ventured to publish this account, but since a poet has recently talked about the affair, he feels that he can now do the same. The story is based on a real incident and all fictional personas in The Bride of Lammermoor can be traced to real people.

The tale takes places in a hilly range of southeast Scotland, around 1807. Edgar Ravenswood is a gallant young man. Edgar's father was a royalist and supported King James VII during the "Glorious" Revolution of 1688. In the opening scene, Edgar is attending his father's funeral. King James VII, who supported Catholic rights and was a patron of France, lost the war, and the Ravenswood family was stripped of much of their power and wealth.
Independently Published, 9798725047110, 370pp.
Publication Date: March 19, 2021
or
Not Currently Available for Direct Purchase