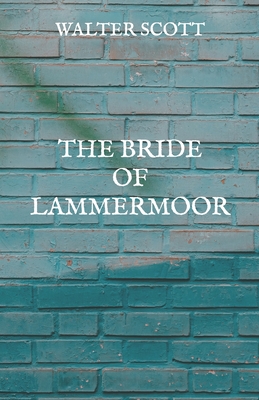 The Bride of Lammermoor
Paperback

* Individual store prices may vary.
Other Editions of This Title:
Paperback (10/21/2018)
Paperback (2/5/2021)
Paperback (10/1/2008)
Paperback (3/30/2014)
Paperback (5/4/2020)
Paperback (3/15/2007)
Paperback (10/9/2019)
Paperback (7/19/2016)
Paperback (2/18/2021)
Paperback (11/6/2011)
Paperback (12/14/2018)
Paperback (3/31/2015)
Paperback (2/22/2021)
Paperback (12/9/2008)
Paperback (1/24/2021)
Paperback (10/4/2008)
Paperback (7/17/2016)
Paperback (1/22/2013)
Hardcover (5/26/2017)
Description
FEW have been in my secret while I was compiling these narratives, nor is it probable that they will ever become public during the life of their author. Even were that event to happen, I am not ambitious of the honoured distinction, digito monstrari. I confess that, were it safe to cherish such dreams at all, I should more enjoy the thought of remaining behind the curtain unseen, like the ingenious manager of Punch and his wife Joan, and enjoying the astonishment and conjectures of my audience. Then might I, perchance, hear the productions of the obscure Peter Pattieson praised by the judicious and admired by the feeling, engrossing the young and attracting even the old; while the critic traced their fame up to some name of literary celebrity, and the question when, and by whom, these tales were written filled up the pause of conversation in a hundred circles and coteries. This I may never enjoy during my lifetime; but farther than this, I am certain, my vanity should never induce me to aspire.
Independently Published, 9798725822663, 290pp.
Publication Date: March 22, 2021