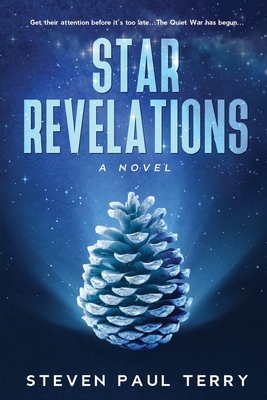 Star Revelations
Paperback

* Individual store prices may vary.
Other Editions of This Title:
Paperback (6/7/2022)
Description
Winner in Four Categories at the 2022 Spring Bookfest Awards
First Place - Science Fiction Crime and Mystery
Second Place - Supernatural Mystery
Second Place - Science Fiction Time Travel
Third Place - Mystery "Steven Paul Terry definitely knows how to build up the suspense ... Prepare to have your mind blown " - San Francisco Book Review "An eventful genre entry set in an impressively complex fictional universe." - Kirkus Reviews "A spellbinding story Star Revelations is a totally unexpected gem of a book." - NetGalley "Star Revelations is a fun and exciting work. Its fast and tight plot will keep you engaged and make you wait for the next installment with eagerness." - Reader's Favorite "Star Revelations is insightful, visionary and full of engaging characters. It was quite sobering, revealing and thrilling. I look forward to the next installment." - NetGalley Perfect for fans of Stephen King's Firestarter and Nathan M. Farrugia's The Chimera Vector Get their attention before it's too late... The Quiet War has begun...
Acclaimed journalist and media celebrity Diana Willis can snag the inside scoop and truth on any story. But when her helicopter mysteriously malfunctions and plummets to the ground, everything changes, sending Diana down a maze of murderous intrigue and confusion. Waking up from a coma eight weeks after the crash, she struggles with the recurring dreams that reveal an extraordinary past life. Now, Diana's hellbent on uncovering the secrets about those past memories. Delving into a world of mind control and past lives, the truth is more terrifying than she ever imagined as she travels back in time to face the perpetrators of America's most confidential and sinister projects. Teaming up with an unlikely ally, an elusive interdimensional mentor from her other life, Diana is able to restore her psychic and telepathic powers. Suddenly, they're in more danger than ever before as their enemies seek world domination through mind control and media manipulation. Can Diana use her powers to expose the truth, learn who she is, and bring a message of faith and freedom from another world, hundreds of earth years in the future? "I returned from your future and there is no fear. I am courageous and free..."
Independently Published, 9798761653856, 406pp.
Publication Date: November 7, 2021