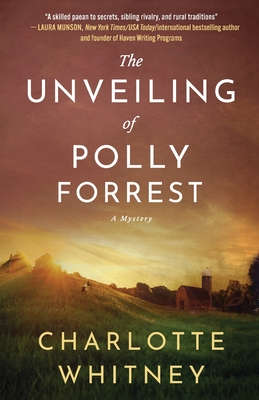 The Unveiling of Polly Forrest
A Mystery
Paperback

* Individual store prices may vary.
Description
Rural Michigan, 1934.
During the throes of the Great Depression Polly marries for money. After her husband Sam dies in a freak farm accident, new bride Polly assumes she is financially set to pursue her dream of opening a hat-making business. Instead, she becomes the prime suspect in Sam's murder. Secrets abound and even Polly's family can't figure out the truth.
Narrated by Polly, her self-righteous older sister, Sarah, and Sarah's well-meaning, but flawed husband, Wesley, a Methodist minister, the story follows several twists through the landscape of the rural Midwest. Each narrator has a strong compelling voice. Polly's early letters to her mother both reveal and hide her naivete, her fears, and her dreams. Sarah, the responsible but judgmental older sister is both caring and critical. Wesley, is dedicated to his calling and his parishioners, but his weaknesses are prominent.
The deep despair of the Depression in a rural community frames the backdrop of this compelling mystery with vivid descriptions of homemaking, farming, and church activities. Animals play an important role in the narrative including Polly's dog, horses, chickens, and cows. As Polly develops insight and courage to face her trials, sibling rivalry, family secrets, and idiosyncratic characters are all revealed. The unveiling of these long-held secrets and the compelling mystery make for a thrilling read.
Lake William Press, 9798985160109, 314pp.
Publication Date: March 15, 2022