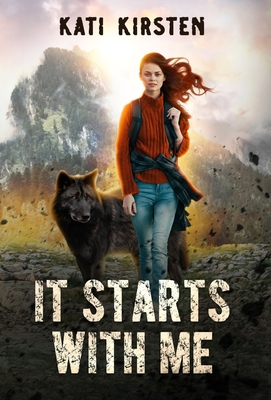 It Starts With Me
Hardcover

* Individual store prices may vary.
Other Editions of This Title:
Paperback (12/6/2021)
Description
Amity Thorne is not like other nineteen year olds-she's trying to survive in war-torn Western America where fear and loss are no strangers. In a time where normal is gone, she closes herself off from the rest of the world, keeping her head down, and persevering through the oppressive rule of the Guardianship.
When her father's choices leave them in danger, Amity struggles to leave everything behind as she and her faithful wolf-like companion, Sarge, find themselves on a perilous mission to save her younger sister.
Amity tries to prepare herself for the uncertain, but she never imagined that the toughest hardships would come from within. As she navigates through new territory, her resolve is quickly challenged by obstacles that strike deeper than she ever thought possible; sparking a fire within her she thought was long gone.
Amity must risk everything to rescue her sister, but at what cost? Victory means difficult choices; choices that may haunt her for the rest of her life, or worse, strip her of her humanity.
Kaitlyn Kirsten, 9798985227413, 324pp.
Publication Date: December 3, 2021