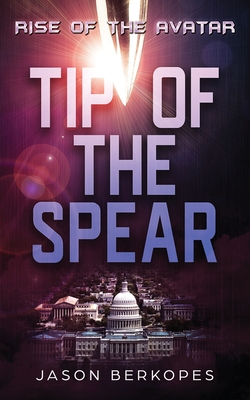 Rise of the Avatar
Tip of the Spear
Paperback

* Individual store prices may vary.
Other Editions of This Title:
Hardcover (4/1/2022)
Description
Imagine a future Earth 50 years after a third world war and multiple pandemics wiped out 90% of the Earth's human population. Entire countries ceased to exist, total social breakdown.
Just as humanity teetered on the edge of extinction, a company known for creating technology for protecting military combat vehicles releases a vaccine based on nanite technology where billions of nano-sized robots identify and eliminate pathogens in the human body, thus saving humanity from extinction.
This company gains immense wealth and popularity and becomes the largest and wealthiest corporation the planet has ever seen. Hero to the remaining 1-2 billion humans left.
The problem starts when the U.S. government decides it wants the tech for itself in order to weaponize it and control the remaining countries and maintain its place as the dominant world power.
The book starts with a prologue and chapter 1 introduces the main character, Sam. Who finds himself on a spiritual journey that both enlightens him and hardens him for the coming job he has of overthrowing the U.S. government and preventing them from obtaining the nanite technology.
Jason Scott Berkopes, 9798985315806, 338pp.
Publication Date: April 1, 2022