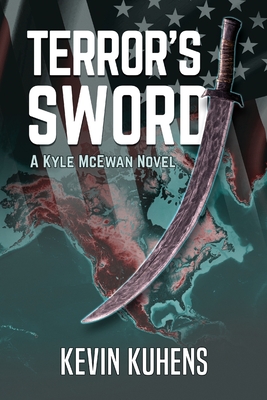 Terror's Sword
A Kyle McEwan Novel
Paperback

* Individual store prices may vary.
Description
From a veteran of the political wars waged inside the US government comes an intricately plotted story of a revenge-fueled terrorist whose road to destroy America is awash with blood ... and the one man who can stop him.
A fanatic known only as Terror's Sword is targeting the world with a genetically engineered virus. Conventional methods fail to identify the terrorist, leaving the president only one option: elite counterterrorism case officer Kyle McEwan. McEwan is the classified, off-the-books weapon of last resort America's chief executives unleash when all else fails.
McEwan's relentless international pursuit across three continents generates intelligence from kidnappings and murders of the world's foremost bioweapons experts. His investigation unmasks the terrorist and identifies the bioagent. However, America's greatest scientific minds cannot decipher the genetics of the altered infectious disease to invent a counteracting medical solution. Powerful deep state forces end-run McEwan, their political machinations complicating his search and increasing the likelihood of an attack on US soil. McEwan must win these internal conflicts while combating embedded cells blocking him from taking the terrorist head-on.
Two deadly weapons hurtle toward each other: the terror mastermind determined to strike, and McEwan resolved to stop him. Global survival hangs in the balance. Who will prevail?
Terror's Sword's action-packed battles between the competing forces of good and evil keep readers on the edge of their seats waiting for the explosive finale.
Kevin Kuhens, 9798985447309, 364pp.
Publication Date: June 23, 2022