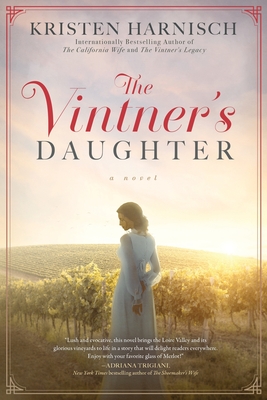 The Vintner's Daughter
Paperback

* Individual store prices may vary.
Description
Loire Valley, 1895. Kristen Harnisch's first internationally bestselling novel in The Vintner's Daughter series immerses readers in the rich vineyard culture of both the Old and New Worlds, the burgeoning cities of late nineteenth-century America and a spirited heroine's fight to determine her destiny.
When seventeen-year-old Sara Thibault's father is killed in a mudslide, her mother sells their vineyard to a rival family whose eldest son marries Sara's sister, Lydia. But a violent tragedy compels Sara and her sister to flee to New York, forcing Sara to put aside her dream to follow in her father's footsteps as a master winemaker. Meanwhile, Philippe Lemieux has arrived in California with the ambition of owning the largest vineyard in Napa by 1900. When he receives word of his brother's death in France, he resolves to bring the killer to justice. Sara has travelled to California in hopes of making her own way in the winemaking world. When she encounters Philippe in a Napa vineyard, they are instantly drawn to one another, but Sara knows he is the one man who could return her family's vineyard to her-or send her straight to the guillotine. This riveting tale of betrayal, retribution, love, and redemption will captivate wine lovers and historical fiction fans alike.
Wenham Lake Press LLC, 9798985650907, 364pp.
Publication Date: March 15, 2022