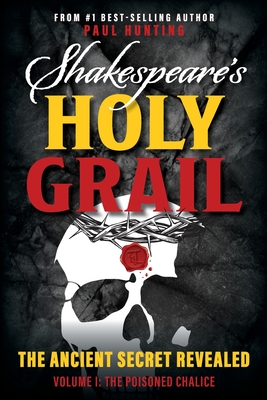 Shakespeare's Holy Grail
The Ancient Secret Revealed
Paperback

* Individual store prices may vary.
Description
In this refreshingly iconoclastic work, author Paul Hunting goes on a quest to investigate the theory of whether William Shakespeare was far more than just 'the Bard.' What if he was a spiritual master with a direct line to the divine and all the plays were connected by a single golden thread? What if all the great characters were not just characters, but also characterisations of the core archetypes of human consciousness? What if all the plots were not so much about the outer world of matter and material, but the inner world of spirit? What if his final play, The Tempest, was placed first in the folio because it was both a foreshadowing and a denouement that summed up the subtext of all the other plays? What if Shakespeare was part of that great covert underground movement of artists and sages that knew there was something awry in the religions and did all they could subliminally to (a) subvert and undermine the authority, corruption, and tyranny of Church and Crown and (b) reveal the truth those in power do not wish us to know? Shakespeare's Holy Grail helps awaken us to profound depths of spiritual enlightenment and probe deep into our own souls.
Bardass Books, 9798986173726, 294pp.
Publication Date: June 30, 2022