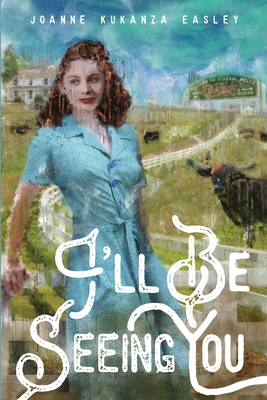 I'll Be Seeing You
Paperback

* Individual store prices may vary.
Description
I'll Be Seeing You
-the new release from Joanne Kukanza Easley, the multi-award-winning author of
Sweet Jane
and
Just One Look
A saga spanning five decades, I'll Be Seeing You, explores one woman's life, with and without alcohol to numb the pain.
Young Lauren knows she doesn't want to be a ranch wife in Palo Pinto County, Texas. After she's discovered by a modeling scout at the 1940 Fort Worth Stock Show Parade, she moves to Manhattan to begin her glamourous career. A setback ends her dream, and she drifts into alcohol dependence and promiscuity. By twenty-four, she's been widowed and divorced, and has developed a pattern of fleeing her problems with geographical cures. Lauren's last escape lands her in Austin, where, after ten chaotic years, she achieves lasting sobriety and starts a successful business, but happiness eludes her.
Fast forward to 1985. With a history of burning bridges and never looking back, Lauren is stunned when Brett, her third husband, resurfaces, wanting to reconcile after thirty-three years. The losses and regrets of the past engulf her, and she seeks the counsel of Jane, a long-time friend from AA. In the end, the choice is Lauren's. What will she decide?
Red Boots Press, 9798986713304, 228pp.
Publication Date: September 1, 2022