| | |
| --- | --- |
| Distant Voices | |
| by Jeffrey Ford |   |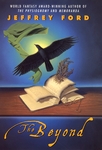 Rider Haggard, an early 20th century novelist -- who today is rightly held suspect for his imperialist misappropriation of a continent and its people -- first spoke to me through my father's voice when I was seven. The little red volume with eye-strain print in double columns per page rested in his callused hand while he read to me the adventures of Allan and Harry Quatermain, Hollis Holly, and Ayesha, the 2000-year-old witch turned to flame, known as She-Who-Must-Be-Obeyed. For all of his shortcomings, Haggard's Africa was truly a continent of the imagination, and as I lay in bed, tucked in beneath the covers, those wonderful words fed my vision of a vast landscape populated by exotic tribes, man eating lions, and the remains of forgotten civilizations.

Images from those nightly adventures still swirl like dust devils through my mind from time to time and I recall a hunter, who, upon trying to fell his sixty-fifth lion, was attacked and had his leg "chewed like a quid of tobacco." If I'm not mistaken there were twin mountains somewhere in Haggard's continent that were likened to a woman's breasts. The transmigration of the souls of ancient Egyptians, a bloody map, a disguised warrior prince, diamonds as big as your fist, a man tortured and killed by having a fire-heated cauldron placed over his head, and a poignant scene in which two men contemplate the 100-year-old severed feet of a sorceress, are just a few particles that comprise those sudden memory squalls. Underlying all of it is that unflappable tone of the British Empire, to which the most outlandishly horrific occurrence is met with merely the raising of one eyebrow.

When I would finally doze off and travel the continent of my dreams, I would take with me the seeds of these adventures. Now they have latently germinated and blossomed into my most recent novel, The Beyond. This book, a tale told by a demon, recounts the final journey of Cley, the protagonist of The Physiognomy and Memoranda, through a strange, uncharted wilderness in search of redemption. The Beyond is both a physical and metaphysical tale of exploration that is (ironically enough, considering its origins so many years ago) also about the importance of story to the notion of humanity.
My father, a quiet man, a machinist who worked long hours and would return at the end of the day dead tired, insisted upon reading to me before he ate dinner. I had once visited the shop where he worked. I still remember the frightening din and heat and stench of the machines. All of that chaos went into the production of precision gears. He showed them to me, beautiful, shiny bevel-toothed wheels. Like a surgeon slicing metal instead of flesh, his concentration at the shop belied the fact that one wrong cut could be fatal to a job. He was as unapproachable as one might believe a man who had memorized the trigonometry tables could be. Most of his utterances were a single word. It was only when he opened one of the red volumes, part of a 30-volume set called The World's Greatest Literature he had bought at a yard sale for $20, that he had more to say.
It was somewhere in King Solomon's Mines that I first truly met and came to know him. We were trapped at the edge of an underground cliff between the immortal fire and the abyss when he gave me something more precious than diamonds -- a sense of wonder.
Other novels I have read recently that have rekindled that sensibility are: Arabian Nights and Days by Naguib Mafouz, The Four Wise Men by Michel Tournier, The Prince by Ib Michael, The Adventures of Maqroll by Alvaro Mutiz, and The Gift by Patrick O'Leary.




---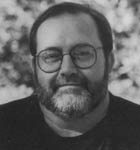 Jeffrey Ford's novel, The Physiognomy, was the winner of the 1997 World Fantasy Award and was selected as a New York Times Notable Book. He is also the author of Vanitas, Memoranda, and The Beyond. He is the protege of the late John Gardner, author of the modern classic Grendel. Ford is a Professor of Writing and Early American Literature at a college in New Jersey. He has a collection of short fiction forthcoming next year, some of which can be read on Scifi.com and Event Horizon.