Art Spiegelman
Interview by Christopher Monte Smith
BookSense.com: You've been writing and illustrating comic books since the first flowering of alternative comics in San Francisco in the 1960s. What is it about the art form that satisfies you? Are there things that you can do in a comic book that you can't do in any other art form?

Art Spiegelman: Comics are a narrative art form, a form that combines two other forms of expression: words and pictures. Like any other medium, it's "value-neutral." There've been lots of rotten novels and paintings, and zillions of rotten comics. But in the hands of someone who knows how to use their medium, great things can happen. Good comics make an impression that lasts forever.
What was the comic book scene like when you began in the 1960s, and how has it changed?
Classic American comic strips have conviction and innocence. They are built around strong storytelling. All that is left are superheroes. Before the comic book crash that was brought about by the [1954] Senate hearings, there were even comic book phonics textbooks for kids. They have been replaced by TV, the Internet, and video games.
The new book, which you edited with your wife, Françoise Mouly, is called Little Lit. It presents a selection of fairy tales and folklore. Why fairy tales?

The tales are kinetic, filled with transformations. There's a lot to draw and to see. Fairy tales and folklore have withstood the test of time, offering archetypal themes and memorable situations. We wanted to do a book for all ages, that could hold the interest of very young children and grown-ups. Children recognize their own experiences in the paradigms presented in fairy tales. Girls might feel that they're true princesses in disguise, and that their extraordinary sensibility would allow them to feel a pea under 20 mattresses. Incorporating this "canon" of shared stories and types into one's way of thinking is a necessary first step toward literacy. Besides, fairy tales are in the public domain, and, more to the point, there are so many different kinds of tales from the goofy to the mystical, there was bound to be some story that could appeal to the diverse group of artists we invited into the book.
Is Little Lit a book for children or adults?

Well, we insisted to the artists that this was a book for children. We are trying to show that comics are not just for grown-ups anymore.
How did Little Lit come about? Did you approach the authors and illustrators with a request for particular material?
Little Lit grew partly out of our joint love for comic books. There was some back and forth between us and the artists, since we wanted some fresh interpretations of well-known classics, as well as some stories that even most adults would be unlikely to have come across before. We developed it by challenging artists to make works that would grab and hold a child's attention. We didn't give them a vocabulary list, but we did say the stories shouldn't make references to passing fads and fancies in the media, and we asked them not to go into any mode that's ironic or cynical. We told them, you are working with the most demanding audience, because kids really look. They spend time with a book that adults do not. We were looking for sincerity.
The story that you drew for Little Lit is a small gem called "Prince Rooster: A Hasidic Parable" and tells the story of a young royal who thinks he's a chicken. Why did you choose it?
I chose it because it had a lesson to impart without hocus-pocus or magic powers. If you want to help somebody, you have to put yourself in his or her place. You can be as crazy as you want, as long as nobody knows it.
You've said that Little Lit is the first in a series, but there is no "Issue #1" on the cover. What can we expect in the way of Little Lit in the future?
Our goal is to have a Little Lit shelf. Strange Stories for Strange Kids, the second installment of Little Lit, will be out this fall.
Beginning in the 1980s, you and your wife produced the renowned graphic arts journal RAW. What, in your mind, was RAW? Have we seen the last of it?

RAW was a demonstration of just how luxurious comics could be. It was replete with surprises. It was pioneering. RAW the magazine no longer publishes, but RAW the graphics arts publishing experiment continues. RAW has fulfilled its mission. It has helped launch a generation of different comics for adults. What's needed now is to make something for kids. We have put the RAW aesthetic to work in Little Lit, creating alternative comics aimed at kids that also appeal to adults.
When you, Art Spiegelman, sit down to create a comic book, what comes first? The pictures or the words? An idea or a character?
A standard 32-page kids' picture book is a happily controlled format in which to investigate graphic possibilities. You've got all this room to explore an idea, and it's not necessarily heavy on language. It's a haven. With comics, I figure it out from the inside out. I certainly wouldn't try to be condescending. My assumption is that you have to amuse both the kid in the lap and the person who owns the lap, and not do short shrift to either side of the equation.

One of the artists for Little Lit, David Macaulay, the author of Cathedral, Baaa, and The Way Things Work, used this as an opportunity to learn how comics work. Making the page function as a graphic entity while making each panel an efficient unit of information was one of the hardest things he had ever done, though you wouldn't know it from reading his breezy and playful version of Jack (and his Mom) and the Beanstalk. The sequence of pictures gives you an overall sense of the narrative, while the short bursts of language offer texture and detail. If a kid wants to know why that little creature is crying, he's compelled to decode those few words in the balloon. Comics can be hard to learn, but they're a self-teaching machine. That's why kids can learn from them.
Are you a big reader of comic books in general? What work by a comic book artist is your earliest inspiration? Your most continuing inspiration?
Both Françoise and I learned to read by reading comics. We sacrificed our own prized comic book collection to our kids, Nadja, now 13, and Dashiell, who's eight, so that they could learn to read from them as well. All four of us have expanded to reading "chapter books" and are now avid readers, but still treasure our stacks of comics.
These fairy tales [in Little Lit] have lasted all these hundreds of years because they don't try to gloss things over; they aren't demographically written to whatever our notion of political correctness is at the moment. Kids may not have a lot of experience, but they're got a wealth of very complex feelings and emotions and ideas running through their heads. In Little Lit, there are touchstones that I wish I'd had access to when I was little. Comics help prepare you for the world.

I would say that the Carl Barks's Donald Duck comics are great, great kids' books. They love them. They're exceptionally well-crafted stories. And Little Lulu is especially good and would work very well now because the stories are all about the war between the sexes . . . very similar to James Thurber's stories, except the girls win most of the time. The characters are very convincing and believable, and the stories are simple, easy to track, and easy to understand. My kids have loved those things. Now, through my son, I'm discovering Tintin, which I kind of missed out on the first time around. Walt Kelly did a bunch of adaptations of fairy tales in a comic book called Fairy Tale Parade before he started the comic strip Pogo, and they're beautifully made. Certainly Mad comics influenced me a lot.
Do you have any books, comic or otherwise, that are indispensable in your life?
As far as children's book authors go, William Steig is my hero. My kids have enjoyed all of the Roald Dahl books a lot. I'd have to mention that Maurice Sendak's Where the Wil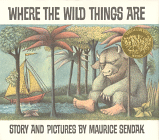 d Things Are was really an especially big hit with Dashiellb . . . so was Curious George.
As for adult books, I liked Kafka when I was growing up as a kid. I read Kafka. That was important to me. Faulkner. See, I can't tell how things influenced me. I can tell I read these things and they stayed with me. Vladimir Nabokov stayed with me, Gertrude Stein stayed with me. Dashiell Hammett and Raymond Chandler and James M. Cain stayed with me. For philosophers -- well, I read a lot of existentialism when I was in high school, that helped shape me. You see, it becomes a problem when you talk about influences because I think there's lots of stuff that I just picked up as stray strands, you know. It's hard to know.
What do you think the future will be like for comic books?

When I first introduced Françoise to classic American comic strips, she told me she was struck by their "conviction and innocence." Little Lit pays homage to that era by including "Gingerbread Man," a 1943 comic about a runaway cookie by Walt Kelly, the creator of Pogo and an artist on the Walt Disney classic Fantasia. If it's a good story, kids won't think of it as an artifact. Our children Nadja and Dashiell are fans of classic comic characters like Betty Boop, Little Lulu, and Krazy Kat. When something is good, it can stay alive, it doesn't matter what the style is.
---
Little Lit
Look for Art Spiegleman's books on BookSense.com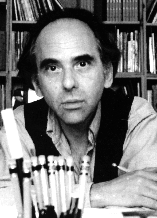 Art Spiegelman was born in Stockholm, Sweden in 1948 and raised in Queens, New York. He taught history and aesthetics of comics at the School for Visual Arts in New York, co-founded and edited RAW, the avant-garde comics magazine, and is a contributing editor of The New Yorker. His drawings have been exhibited both nationally and internationally. He won the Pulitzer Prize in 1992 for Maus I: A Survivors Tale and Maus II. He has also received a Guggenheim Fellowship and a nomination for the National Book Critics Circle Award.
He is currently working on the story and the sets for a new opera entitled "Drawn to Death: A Three Panel Opera" with composer Phillip Johnston.
Further Reading